Access Control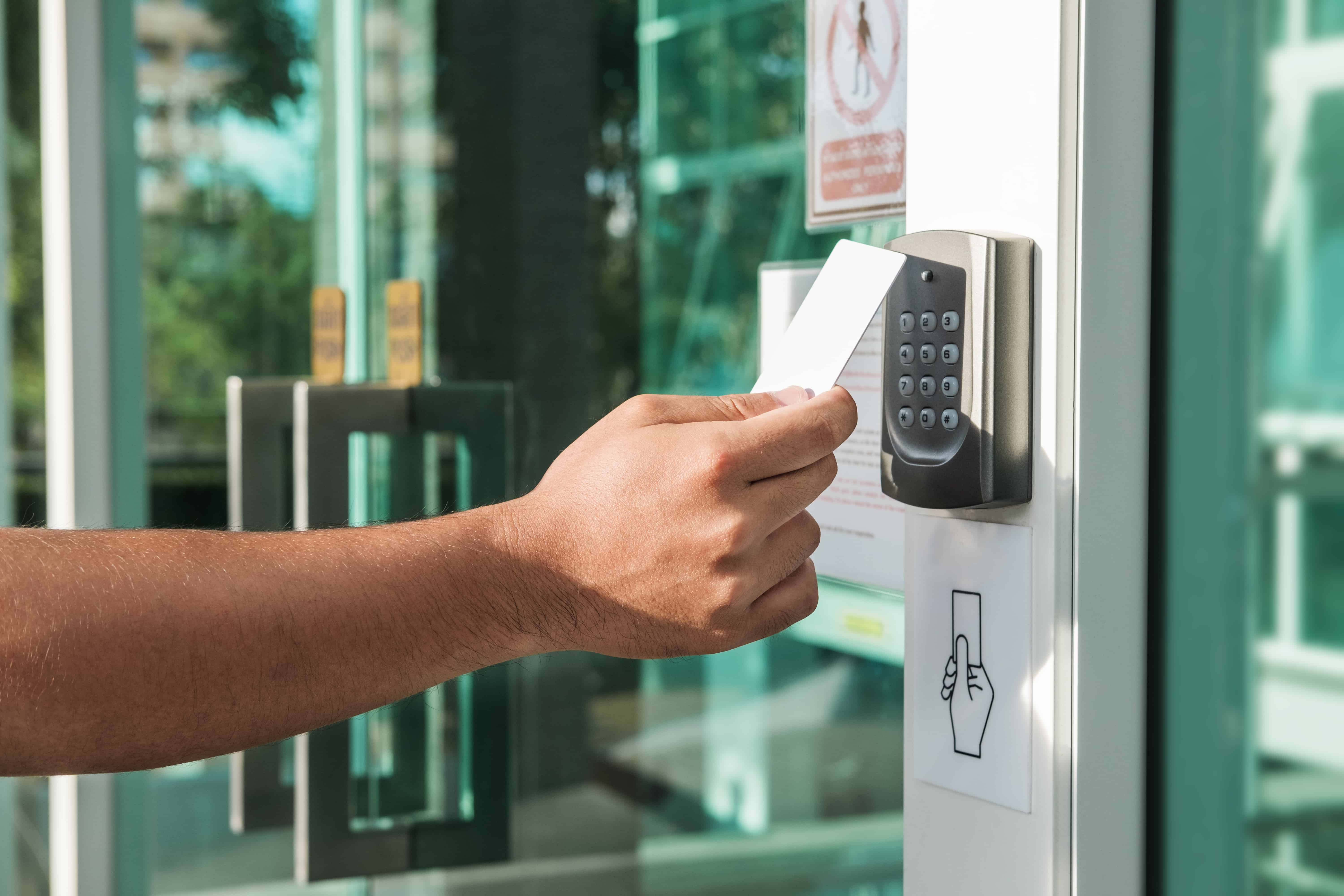 From card swipes and entrance keypads to carefully designed systems that run throughout an interior to protect restricted areas of your premises, FBS Electrical Services can do it all. Our access control systems can be integrated into different systems to add that extra layer of security.
Access control systems can provide an industrial or commercial property with an extensive range of options for managing access control across a building or site in a variety of different situations and environments, whether this is to protect against intruders or to ensure that they are accessing an area that is relevant to them.
A well designed, implemented and installed access control system effectively puts security on every door or entranceway that you require at a fraction of the cost. It also helps to keep track of where your employees have been throughout the day.
FLEXIBLE ACCESS CONTROL
Our access control systems are computer-controlled so that access can be changed and altered if required at a click of a button, this allows for employees that are being promoted or are moving to a different area of the business ease of access for there new role. The bonus of having an access control system is that it can also be timed, so if you only want your staff to access the building or areas between a particular time, this can be set from the computer that controls the system.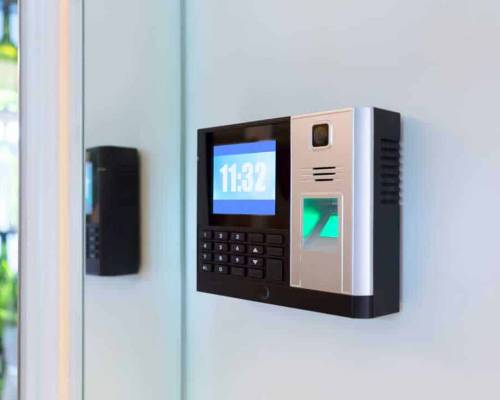 SUITABLE FOR ANY COMMERCIAL ENVIROMENT
Access control systems are an ideal solution for any commercial or industrial businesses in a range of circumstances, and these can be;
Creation and monitoring of restricted areas
Protecting Staff only areas
Employee timekeeping
Controlling confidential and private areas
Stopping Residents or civilians gaining access
Usually using control systems such as swipe cards, electronic keys or coded keypads can trigger a sounding or silent alarm if there has been improper access, linking together with your security team or CCTV so that intruders can be monitored and apprehended quickly. A system like this can also offer a very effective way of clocking in exact times of when staff enter and leave their specific area of the workplace.
You can find out about our full range of electrical services and security systems by browsing our website alongside a portfolio of our completed projects. If you would like some further information about access control systems, then contact us at any time to arrange a free site survey and quotation.