CCTV Installations
If you're thinking about having CCTV installed, whether it's providing coverage of entrances and high-security areas or complete coverage of your property, our CCTV systems can also co-ordinate and integrate alongside your access control systems for that extra layer of security.
CCTV systems can be installed and used in a range of ways to protect your industrial and commercial sites. The most basic installation may be as simple as to record entrances that you may need to refer back to should any event occur; such as evidence for the authorities in the event of theft or intrusion. Such a system can also be monitored live by security guards for an immediate response to any issues.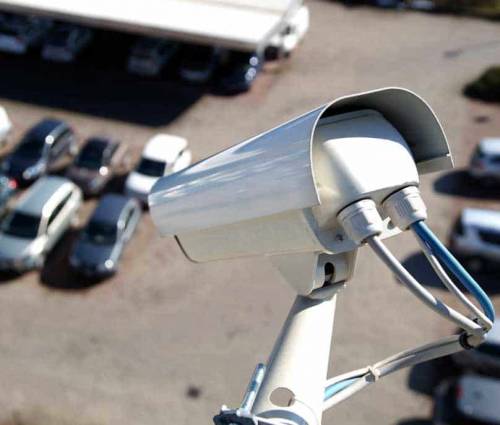 CCTV Systems to Secure your home or business
More significant or more high-security sites can have cameras fitted more extensively throughout the property to cover all areas of your business. In most cases CCTV cameras can be linked together with other security systems such as access control systems allowing a gatekeeper to monitor who is attempting to access a property or area, this provides access manually and at the gatekeeper's discretion.
One of the primary key benefits of having CCTV install is that you can always have eyes on crucial parts of any property around the clock, even quite basic system can be easily connected to the internet via a secure website so that you can quickly access the system remotely, this could be either on your PC or smartphone. FBS Electrical Services can install complete CCTV systems right through to specialist security systems to our clients in London and Kent. Our team of highly skilled professionals specialise in providing a wide variety of electrical and CCTV systems that are certain to keep your property protected and running efficiently.
Our team have worked with clients based throughout London and its surrounding areas, installing a vast range of commercial and industrial security camera systems in ANPR cameras. All of the products used are of the highest quality and meet the regulatory standards, our range of services includes;
Fire Alarms

CCTV Systems

Security and Emergency Lighting

Access Control Systems

Complete Electrical Installations

Data Communications
To view full details of our diverse range of the highest quality complete electrical installations and the other electrical services that we profile, you can find them throughout this website. You can also view our portfolio of our recent completed projects. If you would like further details of all our services, please contact us today to speak to a friendly member of our team.