Not everyone understands the world of electricity, we don't blame you if you don't know anything about RCD's and how essential they are to keep your family and employees safe. In this blog we are going to explain and help make sure you can be as safe as possible in your own home.
When an RCD (residual current device) is fitted, it will monitor your wiring throughout your premises and will instantly break an electrical circuit if it detects a leaking/unbalance current. When this happens, it is protecting you from any risks of electrocution or possibly fires. They will essentially switch off the electricity automatically if they detect a fault.
The amount of current that can leak through is more than enough to cause anyone who comes into contact to cause significant harm, including cardiac arrest. RCD's where designed to detect these leakages and disconnect the current in as little as 40 milliseconds, this helps to reduce the severity of any injuries.
We get asked often if the reason the electrics tripping is because of a faulty RCD, this is unlikely and there is most probably an issue with the electrics in the premises.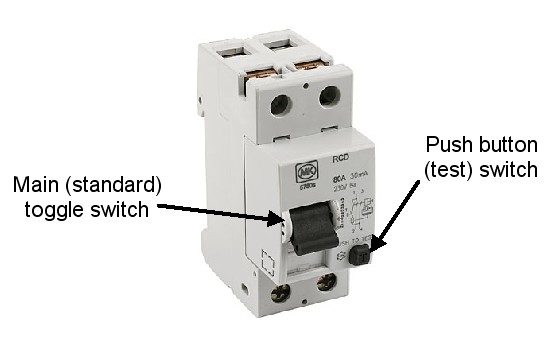 There is no catch to having an RCD installed in your home or business premises. There is literally no excuse not to have this lifesaving device installed. They are so essential, especially when anyone is conducting any electrical work in your home.
All RCD's have a test switch built into them which should be tested every 3 months to make sure there are no issues and it is functioning correctly.
There are three main types of RCD's, a fixed RCD, a socket-outlet RCD and portable RCD's. Each one of these have their own unique uses and benefits. If you would like to find out more information RCD's, you can either contact us or look at the electrical safety's RCD guide on their website.
If you know you need to get an RCD fitted in your home or your electrics keep tripping, then have a look at our electrical inspection and testing for further information.
If your buying a new home or business premises and would like your electrics stripped and renewed, then have a look at our complete electrical services to see how FBS Electrical services can help. You can also view our Service Region and Portfolio of all our previous works. We have been working in Thanet and London for the last decade providing both homes and businesses with all of their electrical needs.